Building Construction  

  Civil / Heavy Highway  

  Bridge / Marine  

  Industrial / Plant  

  Historic Preservation

Civil and Heavy Highway projects bring with them unique and special considerations in respect to heavy equipment cost and the challenges presented by the weather and subsurface conditions. The success or failure of these types of projects depend on accurate and detailed earthwork estimates, the on-time completion of the work and the ability to effectively prepare for and adjust to the challenges of the local climate.
TCH Consulting understands first-hand the physical dynamics of all of the components involved in the construction of civil and heavy highway projects and offer a wide range of estimating and consulting service experience to assist owners, contractors, developers, engineers and insurance/bonding companies in related matters.

The way we do business is different… At TCH Consulting we build your estimates like you build your work – From the ground up.
Sure we have the latest in on-screen take-off systems and computerized estimating software but that's just the tools we use – not our core strengths. Our extensive hands-on experience and vast technical knowledge provides our clients with detailed, competitive, reliable and accurate estimates every time.
ESTIMATING SERVICES:
Earthwork Estimates
X-Sections and Profiles Take-offs
Site Balancing Calculations
Cut/Fill Maps
Soil Remediation Estimates
Land Reclaimation Estimates
Dewatering Models and Analysis
Sand Pits and Mine Production Analysis
Pump and Lift Station Estimates
Sanitary and Drainage Estimates
Underground Utility Take-offs
Overhead Transmission Estimates
The following project list represents only a small sample of the diverse range of project(s) estimated to date.
Give us a call today to discuss your specific project needs.
Airports
Apartment Communities
Asbestos & Lead Abatement
Athletic Fields and Stadiums
Auger / Impact Piling and Caissons
Automotive Dealerships
Beach Renourishment
Borrow Pits & Sand Mines
Bridges (State/County/Private)
Commercial Office Parks
Dairy Farms and Ag Construction
Dikes and Levees
Everglades Restoration
Flood Protection Walls
Fuel Storage Facilities
Land-Reclamation / Soil Remediation
Municipal Water and Sewer Systems
Office/Technology Parks
Railroad Construction
Reservoirs
Residential Subdivisions
Racetracks and Motor Speedways
Schools and Colleges
Site & Building Demolition
Site Development
Soil Remediation
Stormwater Treatment Area
Theme Parks
Toll Plazas
Transmission Lines
Tunnels
Underground Utilities
Wetland Mitigation
EGRET MARSH REGIONAL STORMWATER PARK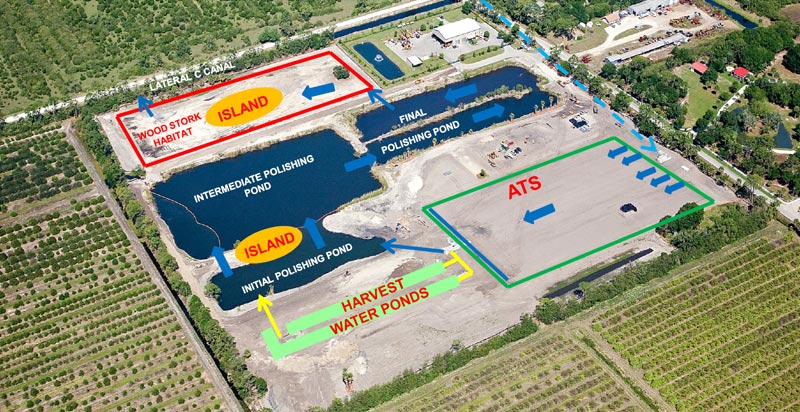 Indian River County's first ATS (Algal Turf Scrubber) Egret Marsh Regional Stormwater Park was completed in 2010. The project is designed to remove dissolved nutrients from ten million gallons of IRFWCD's canal water each day and will produce a usable byproduct of harvested algae. From the scrubber, cleaned water will flow by gravity through a series of polishing ponds and then into a wood stork habitat area. Finally, it will be returned to the canal system where it will eventually flow into the Indian River Lagoon.The Egret Marsh Stormwater Park represents an example of the complexity and detail of a county or municipal estimate of the 5-10 million dollar range. The estimate and take-off information developed for this project can be reviewed by clicking the links below.
PLEASE NOTE:
Case study reports are provided for informational purposes only.  Unauthorized use of this information is strictly prohibited.
| | |
| --- | --- |
| Project: | Egret Marsh Regional Stormwater Park |
| Year Built: | 2010 |
| Location: | Vero Beach, Florida |
| Owner: | Indian River County |
| Total Acres: | 40 ac +/- |
| | |
| | |
Job Assignment:     Hard-Bid Estimate
Engineer Estimate:  $5,620,000
Total Labor Man-hours: 17,600
Scope:
The TCH Consulting Group was tasked with proving a complete, fully labored and detailed, multi-divisional estimate for the construction of the Egret Marsh Stormwater Park.
Project Take-off Samples:  









EXPERT ESTIMATING SERVICES
Order of Magnitude Estimates
Conceptual Budgets
Design Development
Dynamic Residential Cost Models
Hard Bid Estimates
Constructibility Reviews
Cash Flow Analysis
Development Performa's
Life Cycle Analysis
SPECIALTY TAKE-OFF EXPERIENCE

Asphalt Paving
AT Protection
Auger/Impact Piling System
Blasting
CIP Concrete / Shortcrete
Custom Millwork
Deep Foundations
Dewatering Systems
Directional Drilling
Dredging
Drywall and Interiors
Ground Stabilization
HVAC / Mechanical System
Lumber Packages
Marine Construction
Masonry
Earthwork Estimates
Off-shore Structures
Plant Mechanical
Plumbing
Post Tension
Process Piping
Shell Construction
Structural Steel
Transmission Lines
Wall Systems / Tilt Wall
Underground Utilities